Beginner's Trekking Course (Mt.Shakushi)
A super scenic spot with a 360-degree panorama!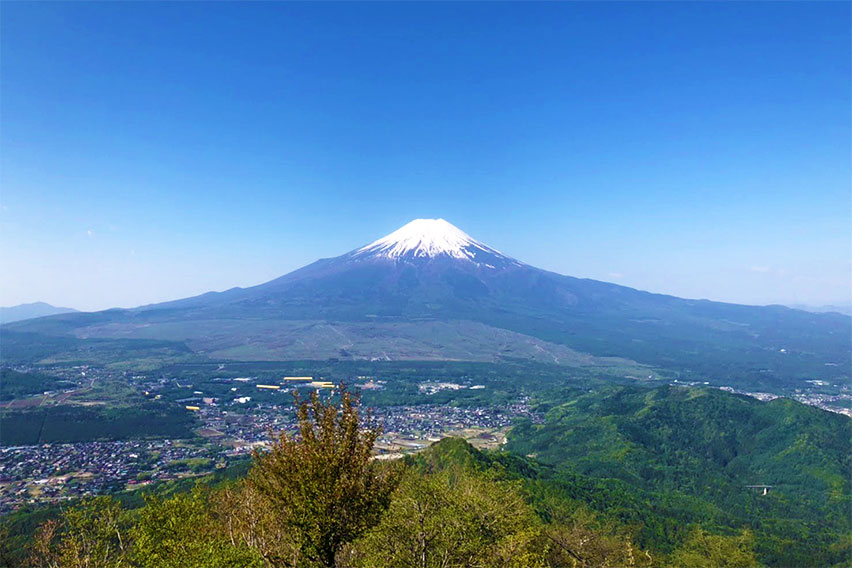 Mt.Shakushi, one of the 100 most scenic spots in the Kanto where you can see Mt. Fuji, is a representative viewpoint of Fujiyoshida City. From the summit of the 1,598-meter Mt.Shakushi, you can enjoy the views of the majestic Mt. Fuji stretching out before you, and the 360-degree panoramic view of the Southern Alps, Okuchichibu Mountains, and the Tanzawa Mountains is a sight to behold, which will attract your heart. There are two different climbing courses on Mt.Shakushi. The route along the Furuya River offers a dynamic view of mountain ridge where the stratum that used to be at the bottom of the sea about 15 million years ago is exposed on the surface, and you can enjoy climbing with a view of Mt. Fuji in the background. The Toriichi Pass route, on the other hand, is a course for the physically fit climbers who wish to proceed with the route while enjoying the magnificent view of Mt.Fuji.
Event period

For more information, please contact "Fujiyoshida Tourism Promotion Service".    Phone:0555-21-1000

Parking fee

5 cars: free of charge

Location

Access

【Visiting by car】 ・About 40 minutes from Kawaguchiko IC on the Chuo Expressway. Approx. 90 minutes on foot from the route gate on the Furuya side (mountain climbing) ・About 20 minutes from Fujiyoshida-Nishikatsura Smart IC on the Chuo Expressway. Approx. 90 minutes on foot from the route gate on the Furuya side (mountain climbing) ・About 40 minutes from Kawaguchiko IC on the Chuo Expressway. Approx. 90 minutes on foot from the route gate on the Furuya side (mountain climbing) ・About 20 minutes from Fujiyoshida-Nishikatsura Smart IC on the Chuo Expressway. Approx. 90 minutes on foot from the route gate on the Furuya side (mountain climbing) ・About 30 minutes from Yamanakako IC on the Higashi-Fujigoko Road. Approx. Approx. 90 minutes on foot from the route gate on the Furuya side (mountain climbing) 【Train + Bus】 ・About 30 minutes by Town Sneaker bus (Kamikurechi/Asumi loop bus) from Mt.Fuji Station on the Fujikyuko Line ・Get off at Fudoyu-iriguchi and approx. 190 minutes on foot (mountain climbing)

Inquiry

【Fujiyoshida Tourism Promotion Service】 
Phone:0555-21-1000

Source

※Article source:Fujiyoshida City Tourist Guide

Official site